Digital Consulting
DIGITAL COMMUNICATION
Social Media Marketing
We design development plans on social networks to increase company engagement.
Strategic planning
Content creation
Management of sponsored
Analytical measurement
Building cutting-edge social strategies
To design a successful strategy on social networks, you need to be aware of a very clear concept: creativity goes hand in hand with data analysis. These two dimensions are necessary to effectively plan the development of an online brand, increase interactions, look after the image and monitor growth.



We analyze the targets and competitors, then we design a development plan on social networks through the design of a clear and precise strategy, which is effective in the long term, we create creative content and operationally manage development accompanied by constant performance measurement.
We plan
growth on the company's Social Networks

.
Social Media Marketing: the strategy
We define the real objectives on social networks with the customer, after which we design a clear and effective strategy in all its phases.
The construction of the strategy constitutes a crucial aspect in the planning of the development on social networks. We start by collecting information on users and competitors by carrying out a real market research, our goal is to observe the formats, the communicative tone, the messages and the performances of the competitors, in order to collect sufficient data that allow us to understand how to structure the strategy.

We create creative content, in such a way as to favor and encourage active user involvement. The editorial plan is composed of different and varied elements, with textual content, images and videos created specifically and tailored to the Client, on a weekly or monthly basis.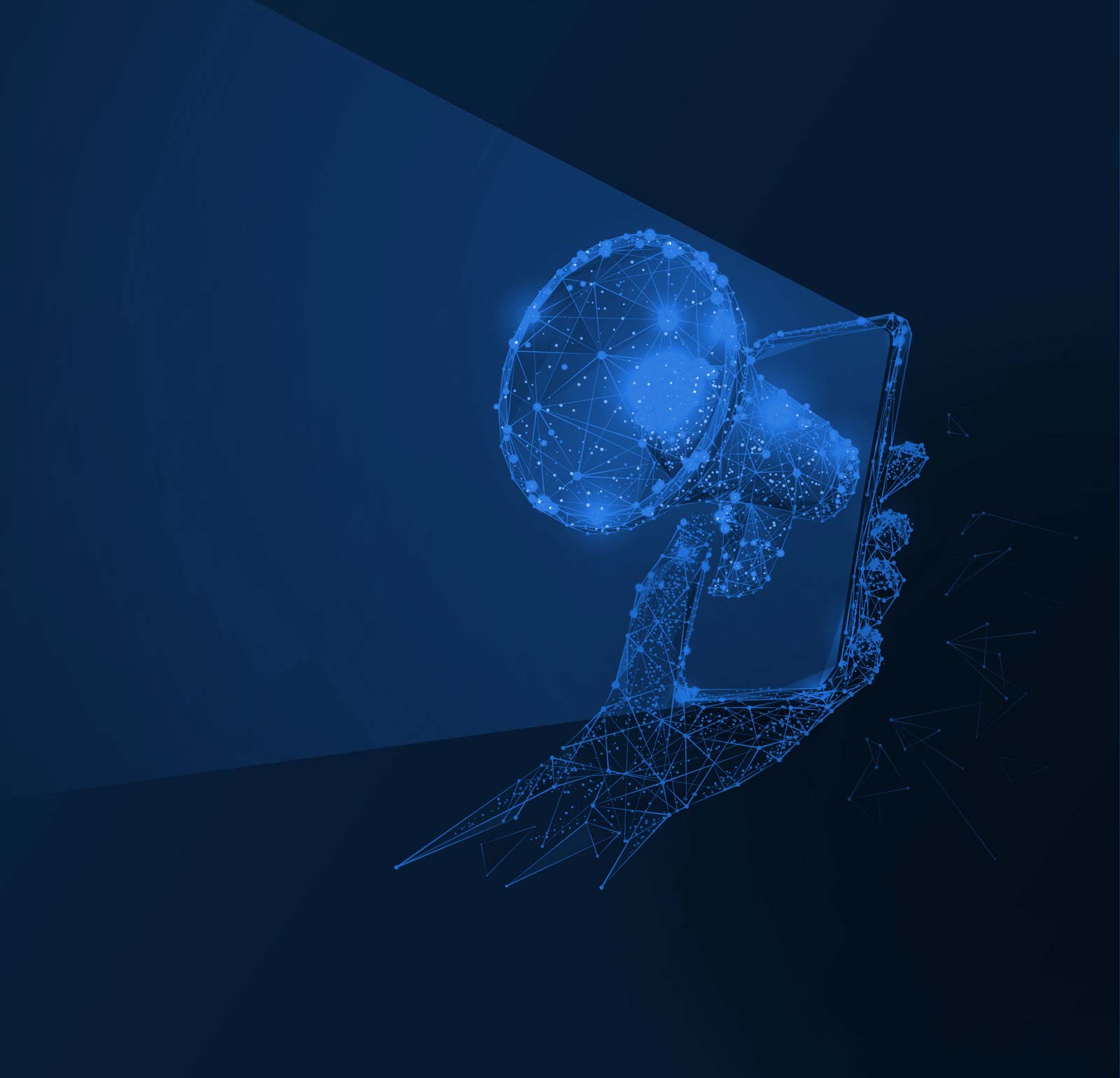 Our work process
An effective, analytical method, oriented to business growth on Social Networks.
03
Operational management
04
Analytical measurement
We propose
measurable and tangible results

for the Client.